See, see, look here. I'm blogging about my new releases on time! Aren't you proud of me! I was SO late last time, it was 2 days ago, I think - hehehe. Anyway, here's my new stuff for the week. Hope you like it! Click
HERE
to go to my store...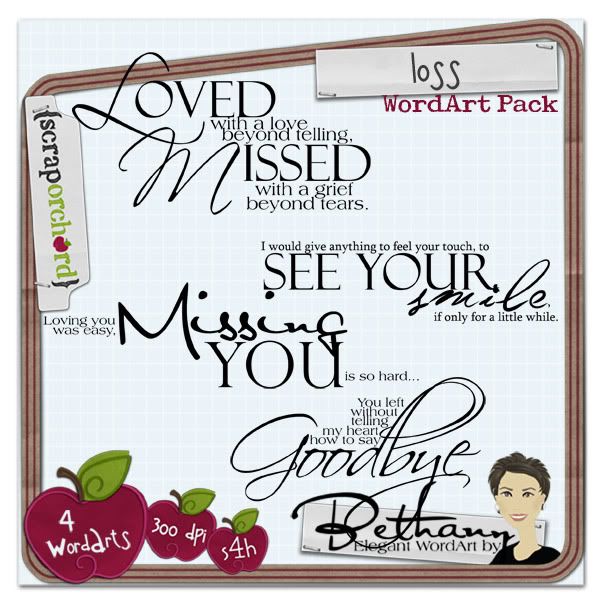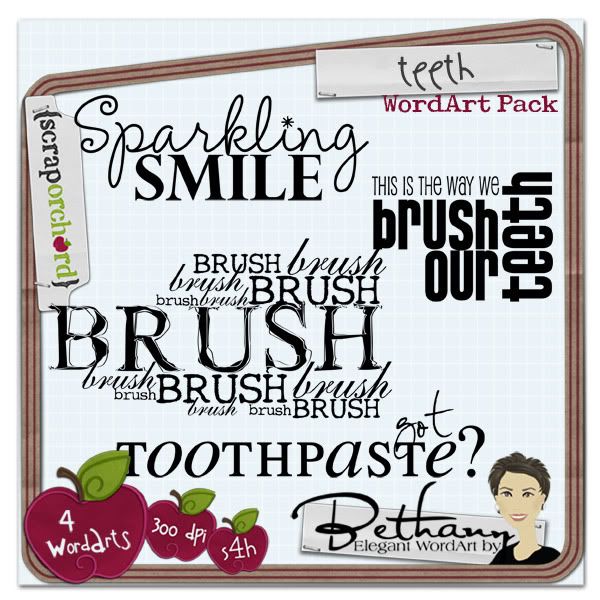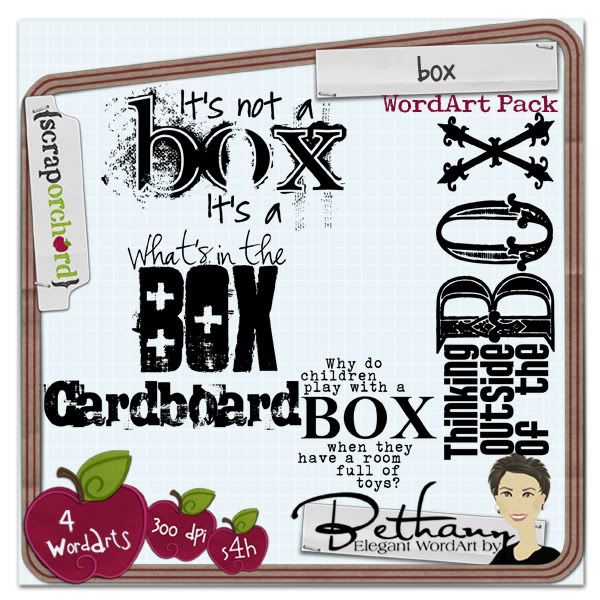 Layout by my CT girl, Charmaine, who just went on Maternity leave! Woohoo for tiny babies :)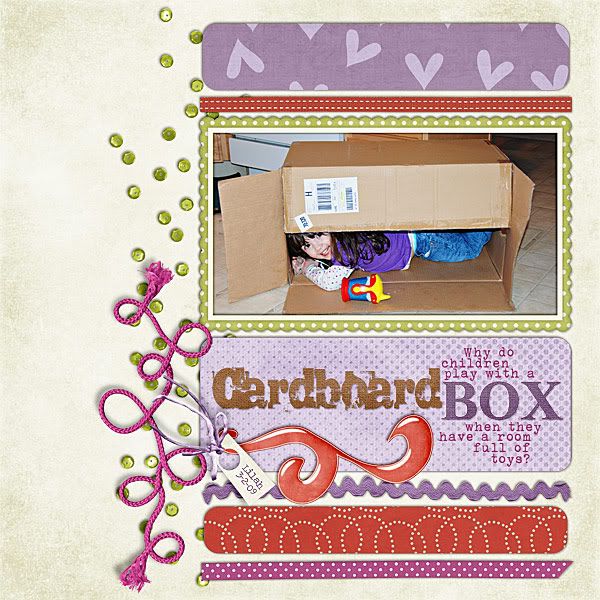 Layout by Trina

Hey all! This'll be the last day for the weekend of "real" posts :) I'll have a freebee for ya, but I'll be away from internet, most likely. So my pre-published posts will be quite boring - hehehe.
I had my normal morning routine. Wake at 7am, kids to the bus at 7:30am, exercise at Andreas at 8:00am. And boy did it kick our butts today. Dang, it was hard. But I can tell that I'm getting stronger.
I came back home, changed my clothes, and realized that my friend "Johnny" had come. Nice. "He'll" be here for my Couples retreat. :(
Andrea and Luke and Jim and I headed out to Goodwill at around 10:30am. I wanted to get a few pairs of pants, and she just want to come to come. She ended up with a pair of sandals for Luke, a sweater for her, a dress, and a new pair of jeans. I got 2 pairs of jeans, and a few VHS movies for Jimmy (of course, only 1 of the 3 had the movie inside that it said on the box. sigh).
We shopped, paid, then headed home. I fed my kids lunch, put on a new outfit with my new jeans, packed Jim and Joe's suitcase, and Jim and Jake and I headed off to WalMart. I wanted to buy snacks for the car ride. And I had a few toiletries items that I needed to get for myself and Captain America.
We were back around 2pm, and I dropped Jake back off at the house to finish up school, grabbed the lunch bags, and the ziplock baggies, and a sharpie, and headed to the park in my truck. Jimmy was asleep in his carseat.
So I parked the truck, moved all my bags to the trunk, and started bagging up goodies. I wrote each kids name on a bag with the number 1 for the 1st day, and a 2 for the drive home. So 10 bags in all. Then Captain America and I got a day 1 bag and a day 2 bag. Each of the kids bags had a diet soda, and a water, and some snacks. Pretzels and fruit snacks and crackers and a bit of chocolate and a granola bar. Divided between 2 bags. We're gonna give them to the kids when we leave tomorrow, and they can ration it on the car ride.
Andrea met me at the park, and helped me bag out stuff. Just as we were finishing with the bagging, Jimmy work up, and Jake came to the park, finished with his last class. We went to the benches, and let the kids play. At 3:30, Andrea and Vernoica walked to get the kids, Jake and JImmy went home, and I drove to the school to pick up the kids from AQ. It was my turn today.
I was back at the park a little before 4pm, and stayed and let the kids play, and the moms chat, until around 4:30pm. I packed Eme's suitcase, and had Jake and Tom start on theirs. Tom said his was all packed, and on furter investigation, he had 1 pair of sweats, 1 pair of snow pants, 1 pair of shorts, 3 undershirts, 1 pair of army boots, and 1 pair of socks. Um, yeah, no. That's not 3 days worth of clothes. I helped him get his suitcase "up to par".
The boys started some laundry, and I had them do their chores. We ended up skipping Joe's Cub Scouts. The kids were OUT of control, fighting with each other, and I just couldn't leave them with Jake in charge. It wasn't fair to Jake. So we finished packing. I started on my clothes, and got 3 days worth of things laid out, and snow clothes, and exercise clothes, and pool clothes. Packing for a trip is such a pain :)
We had left overs from last night for dinner, and I had Joe and Jim take a bath. They put on Jammies, and I sent them off to bed at around 8pm. Jake and Tom and Eme took showers or baths, then went to bed too.
Captain America came home at 8:30ish, just as I was finishing with packing. We hung out for a while, and even watched a bit of the Olympics. We watched a few minutes of Mens Ice Skating, and it was all that Captain America could handle. hehehehe. Different strokes for different folks, right? Andrea, I'll just stick to watching the Olympics with you :)
Here it is, 11pm, and I'm getting ready to hit the sack. I need to get up in the morning, and finish up last minute packing stuff, and be on the road by 9am. New Mexico, here we come!!!
Click on the links below to go to my accounts to download the PNG file, and leave some love if you like my work. Thanks!