So I'm remembering to Blog about my New Releases this week. Yeah for me :) There's 6 new ones this week for ya to choose from. And the Vampire one? It's my favorite - hehehe. PERFECT for making a tee shirt out of and wearing to the New Moon movie. Don't ya think???
Click
HERE
to go to Scraporchard to pick up the Fresh Fruit at 20% off (the first week - $2.00 a pack).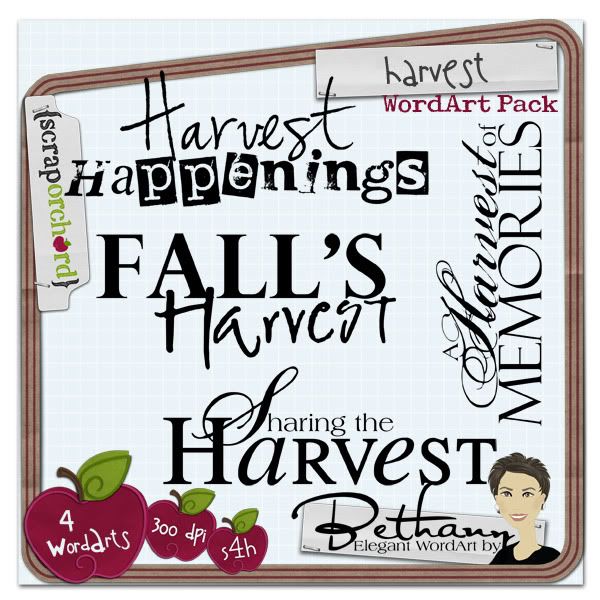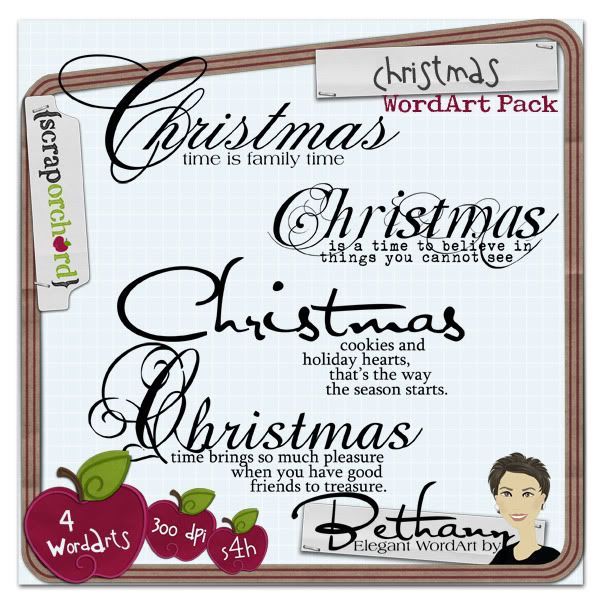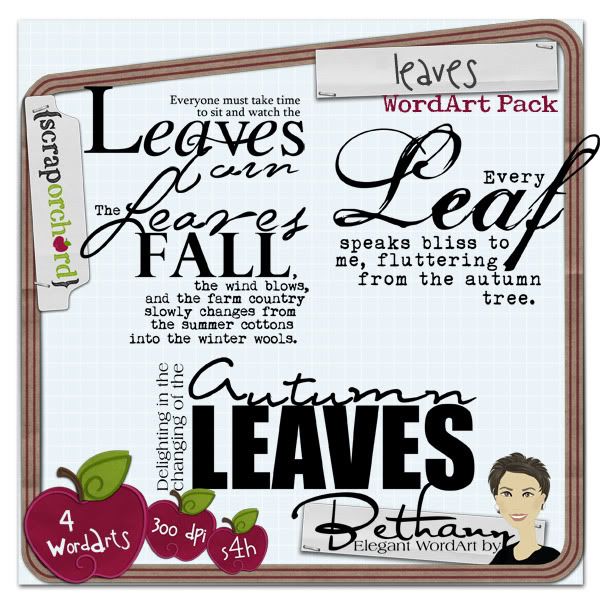 This is my sisters' daughter, Lily. Isn't she adorable! They live somewhere that has trees, so leaves in the fall. LOL!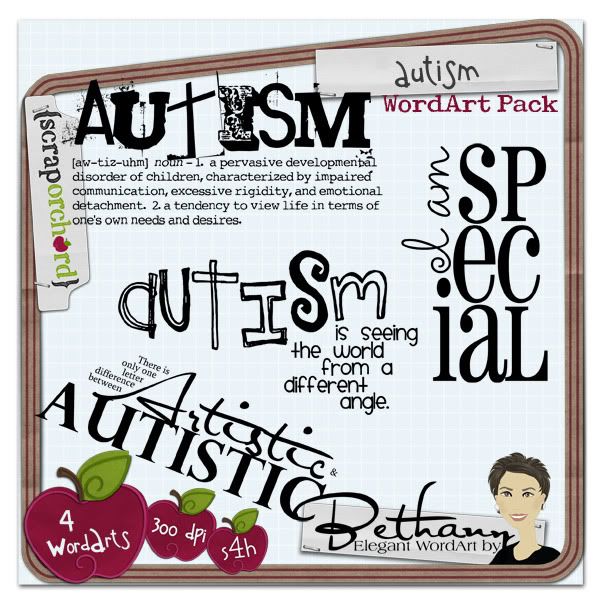 Well, I'm hoping that Friday goes better than Thursday. Actually, Thursday as a whole wasn't too bad. But my evening wasn't terribly great. Do you ever just feel like you're falling apart? Like you wanna yell and cry and scream at someone all at the same time? And you can't pinpoint why? Yeah, kinda like PMS. Only it's not even close to that time. Hmmmm.
Anyway, the day started off late. I woke up 23 minutes after my alarm. Oh well. It was cold anyway, so I drove the kids to school. The temperature in El Paso dropped to 35 degrees (holy cow!), and there was a dusting of Snow in the mountains. Amazing!
When I got back home, I got Jake and Jim situated, and got myself ready. Andrea and I were going Visiting Teaching. We had 2 sisters to visit. One we had an appointment with, and the other we just dropped by her house. Very nice visits to very nice ladies :)
After that, we stopped by the on post internet coffee cafe, and had hot chocolate. Mmmmm. We also got a cheese danish to split and a Pannani. Mmmmm, what a perfect lunch!
Next, home to feed our families lunch, and do what we needed doing, then off again at 2pm for more Visiting Teaching. We visit 2 ladies who live in a nursing home. One is my age, and the other is probably in her 50's. Both too young to be in there :( Nice ladies, though! It was a nice visit.
After that, we took her father in law to the dealership to talk about the car repairs (I did mention that they were in an accident, right?), then to Sonic for a happy hour drink. I mean, we WERE out and near Sonic, so it's only right to spot there, right???? hehehe.
I came back home, and started to get things cleaned and organized. The housing office is coming on Friday to spray for bugs. We've been having uninvited "visitors" all summer long. Nasty. And while directing children to do their chores and clean up (the other kids were home at this point), I lost it. I started yelling at everyone, and practically crying. I don't know what hit me.
I ended up going upstairs to the big kids' room and cleaning it by myself. I decided that they had WAY too many clothes, and started going through their closet. New things and the nicest things could stay, but the rest needed boxed up.
There was a Math Halloween Party at school at 5:30 that the kids REALLY wanted to go to, but I wasn't sure what my mental state would be. I tried to calm myself down by taking a shower, but it didn't really work. I dressed up as a vampire, with face paint and all. I got the kids all ready in their costumes too.
We headed off post to the school, and got there relatively on time. OMGosh. There were kids and grown ups EVERYWHERE. What was I thinking? Bringing 5 kids, by myself, to a school event. Yeah, it was a mad house. Tom and Eme had a BLAST. Jake hated it. Jimmy just wanted to run around and get candy. Joe wanted candy, but I had to be right by his side. I was still battling ripping someone's head off (LOL - it's just a perfect way to describe the feeling...).
We say Andrea, Ryan, and family there, and hung out a little bit. But it was so crazy, we mostly just spent the time looking for missing children. We got hot dogs and nachos for dinner, and of course a few hot dogs and a nachos were spilled before taking it to the table because of fighting kids. I wasn't too happy about that. I made whoever did it eat the dropped hot dog and nachos. Yeah, I was feeling that mean. Sigh. Some days, I'm not very nice.....
We didn't stay much longer after that. I was truly on my last nerve. I got home, and of course everyone was still starving . I cooked Sausage and Eggs for them, then finally Captain America came home. I retreated to my room, and he spent the rest of the night with the kids. Hopefully they know that mom still loves them :)
I took a warm bath, tried to read my book for a while, then designed and blogged. I'm feeling a little bit better, but not much. I guess some days are just like that....... Here's hoping that Friday is a better day (and that everyone's heads remain intact)
This WordArt request is from Jenna. And you know what? It's a poem that my Grandma used to tell me! I love this one :) CLick on the link below to go to my account to download the PNG file, and leave some love if you like my work.