Woohoo!!! Here's my new stuff for the week. AND, I actually remembered to post it on Friday morning. Sweet! hehehe. Click
HERE
to go to scraporchard to pick up this weeks Fresh Fruit at 20% off the regular price (one week only), making it $2.00 per pack.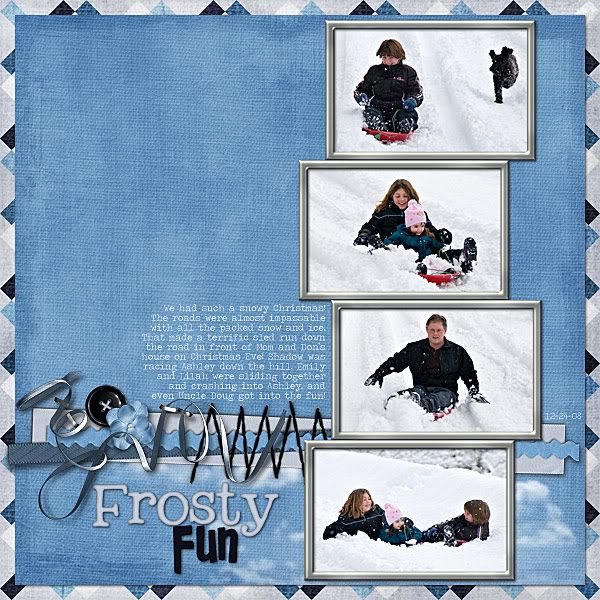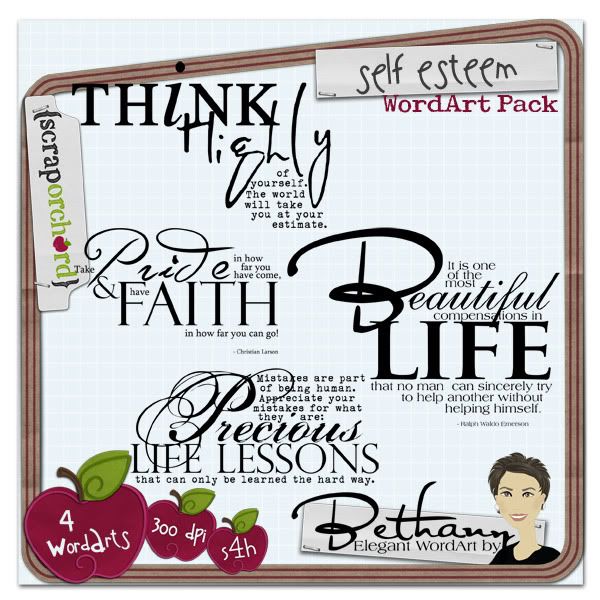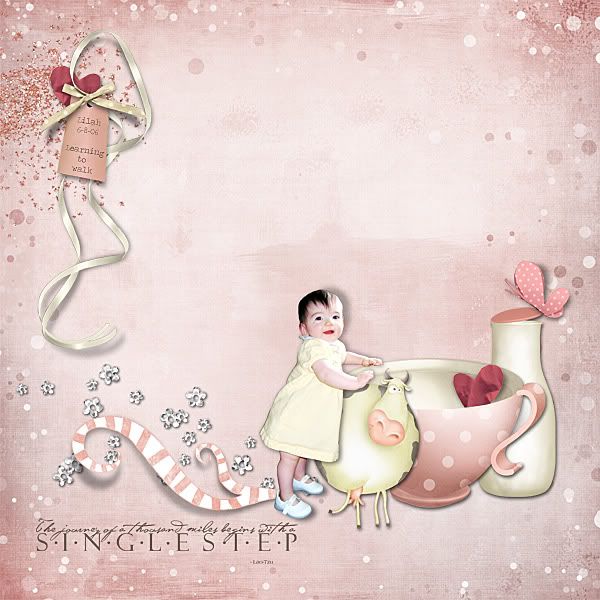 Isn't my CT great? I'm constantly amazed at the WONDERFUL layouts that they make for me. Thanks, girls! You're the best :) I appreciate all you do for me. And that you put up with me and my craziness. And you know that I AM crazy - LOL! But you still like me - hehehe.
AND, if that's not good enough, for Digital Scrapbooking Day (DSD) this weekend, we're having a sale over at Scraporchard. Go check it out. You'll like it. I promise - hehehe.
Thursday was a good day, but kinda got to me at the end. Ooooo, epiphany. I bet I'm PMSy. It's about that time. Hmmm, good to know :) hehehe. I'll have to go and tell Captain America. He was wondering why I got on his case this evening. Mystery solved. Hormones are to blame - ha!
Got kids up for school, did Joe's homework with him before school, kids off to school, then Andrea and I went walking. It's such a nice way to start the mornings. Chatting with my good friend, and exercising. Thanks, girl, for going with me!
I came back home, and spent a big part of the day on the computer. I'm not sure what I did, but I was on the computer. I did get a WordArt pack designed. A Christmas Masks pack. And they looked pretty cool.
www.obsidiandawn.com
has the BEST brushes. Go give them a look :) I used some Christmas brushes from the holiday section. They're pretty cool. I especially like the star, the snowflakes, and the Christmas ornament.
Jake was in the process of writing a Literature paper about "Heroes", and picked Benjamin Franklin. I helped him edit it, and get his Art project scanned in and sent off to his teacher.
I spent a lot of time looking online about the shooting at Ft. Hood. Sad, sad, sad. And no, I'm not at Ft Hood. Thanks to all of you who either Facebooked me, texted me, or emailed me well wishes. We're at Ft Bliss. I feel SO bad for all those families affected by the shootings. It's just horrible.
When the big kids got home from school, we loaded up in the truck and headed for the store. It was Tom's b-day, and he had money. He thought about getting an MP3 player like Eme's, but once at KMart decided against it. He didn't want to spend all his money in one spot. OK, fair enough.
We headed off to Wal-Mart to pick up some supplies for Cub Scouts. I got red, white, and blue pony beads, and some very thin craft twine. I picked up some Halloween face paint 75% off, and Tom spent $10 of his b-day dollars on a nerf shot gun. hehehe.
We were supposed to go to the Dollar Tree for the little kids to spend their "Grandma Ida Halloween Dollars", but we ran out of time. We hurried back on post, and I started to get stuff ready for Cub Scouts. Andrea and I were running the Tiger meeting. She was bringing the snack, and I was bringing the activity.
The Program Helps are a GREAT help. They give all the fun stuff to do during the meeting. We played a game that talked about how the service people who help us are heroes. Like the police, soldiers, doctors, fire, teachers, etc. It was SO cute to get a 6-7 year olds perspective on it all. They're adorable.
Next, we made a craft. Strike that. Construction project. Boys don't do crafts - LOL! We used the pony beads to make flags. They looked ok when they were done. I'd like to say they looked great, but that would be a stretch. LOL! The boys were able to hang it from the button on their shirt, so it worked out ok.
We were home by 7:30pm, and I got the kids to bed. I let Jake and Tom stay up and play D&D with their uncles online for a while. It's nice to be able to let the boys have relationships with uncles that way. Other wise, they'd never get to see/know them. We just live too far away.
I watched some TV, and did a bit of "housekeeping" jobs (dishes and wordart store stuff), and designed, and now I'm off to bed. It's almost 10:30pm, and I'm tired. My night owlness seems to be wearing off.
This WordArt seemed appropriate in lite of yesterdays shootings. When things go SO wrong, and seem SO terrible, it's good to remember this saying. To keep the faith. To believe in the goodness of people. To trust in your faith. To know that there's a "bigger picture". To know that there's good all around us. I hope you like the mask that I made for ya!
I even scrapped a page out of it. I used Tracie Stroud/Ziggle Designs kit, Americana, to make it. Click on the links below to go to my accounts to download the PNG file, and leave some love if you like my work. Thanks!